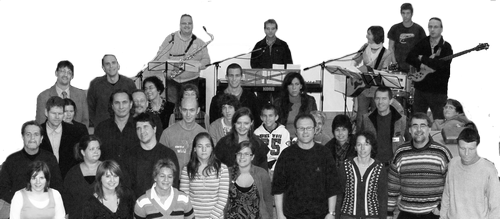 einANDERERgottesdienst is carried out by a team of enthusiastic christians from the CVJM (YMCA) Esslingen and the protestant congregation St. Bernhardt zum Hohenkreuz.
The team is led by Dan Dietrich, Margit Grünhaupt, Pfr. Enno Knospe, Udo Klaus, Martha Lorch, Johannes Schindler, Angela Schmitt, Paul-Gerhard Stäbler and Steffi Thiele.
Our common belief is, that faith and life belong together. God can be experienced in our life - in a sunday service, but also on mondays at work. To get to know God and to live with HIM is the greatest chance of our life.
We want to enrich the variety of church services in Esslingen - as part of the Landeskirche.